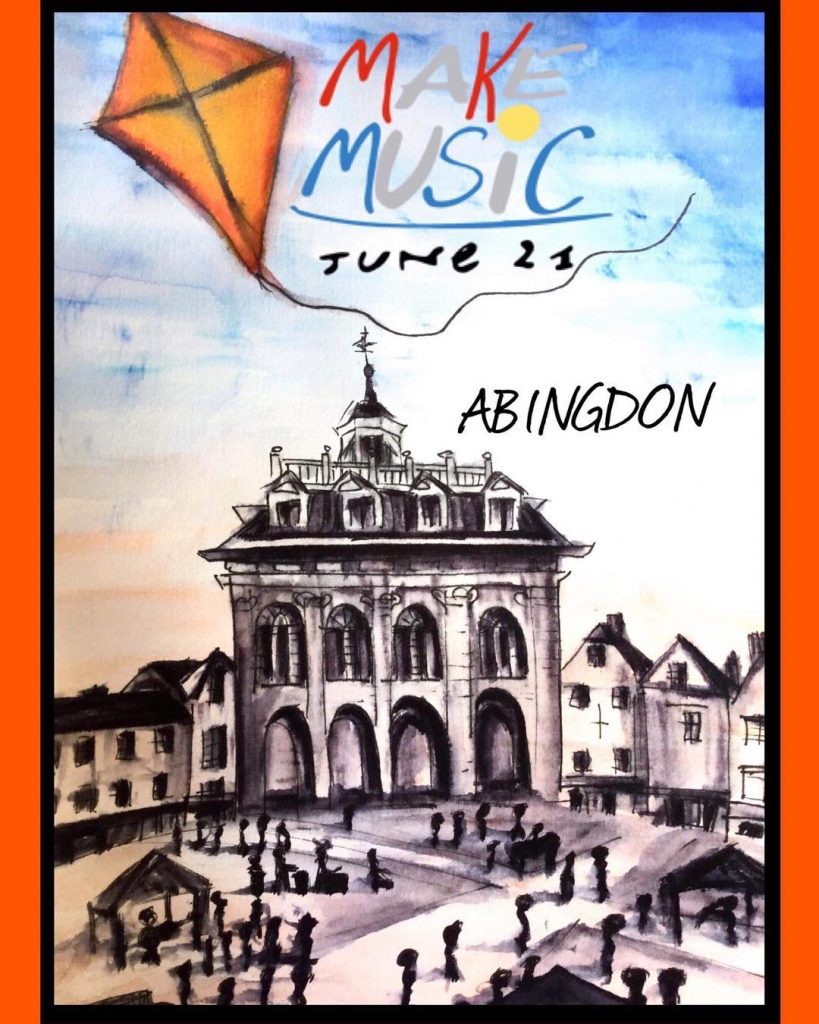 We are bringing Make Music Day to Abingdon on June 21 and we have an exciting mix of music workshops, performances and gigs in store for you – all of it FREE to attend.
We rely on grants and we could, to be honest, use some extra funds to give our performers the sound and staging they deserve.

So… are there any Abingdon businesses or organisations out there who would like to support our inaugural community festival and help us make it fly high and proud?

In exchange you will receive recognition on our publicity material and our social media pages – and you might even get your own bow on our kite string!