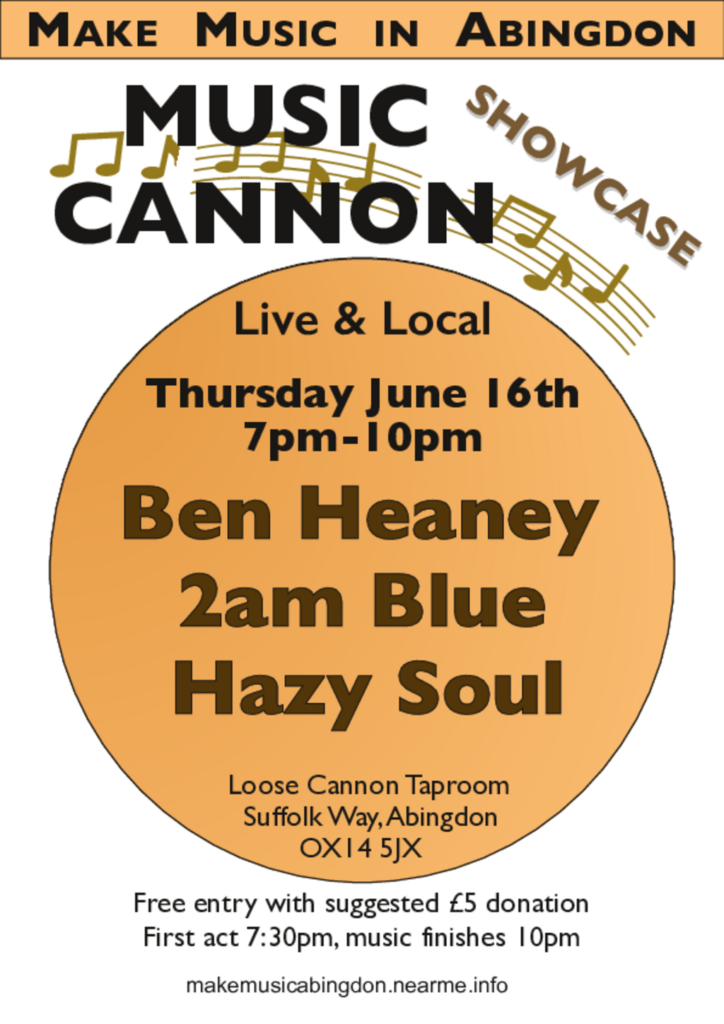 Our 3rd  Cannon Showcase of the year  takes place on Thursday June 16th  at  the Loose Cannon Brewery Taproom  from 7pm until  10pm.
This month's performers are:
Ben Heaney: Multi-talented instrumentalist (electric violin,  keyboards,  guitar), songwriter and member of The August List. Earlier this year he released a new solo album Everything & Inbetween described  by Nightshift as "unalloyed fugue to loss and longing that travels the breadth and depth of torment in search of the answer."
2am Blue: "acoustic rock" band who play mainly self penned material that defies straightforward categorisation.
Hazy Soul: Soul covers as you've never heard them before, featuring members of Abingdon's legendary band Hippy Haze.
Music will start promptly at 7:30pm and finishes strictly at 10pm due to the taproom's license. Please arrive early as all the performers deserve a good audience. You can just turn up on the night or reserve a  table.