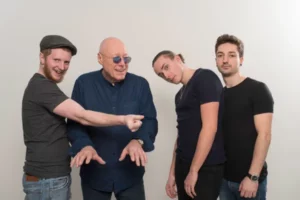 Local legend and master musician Tony O'Malley for one night only is playing in Abingdon – and Make Music Abingdon supporters have first refusal on a very limited number of tickets!!
He and his band are playing on Thursday October 14th at the Loose Cannon Brewery Taproom. The gig is one of only a very few that Tony is playing as a farewell – he's off to live in France before the end of the year!
Tickets for the gig are only £10, but they will go quickly and numbers are limited so get in early for yours.
Doors open 6pm. Music will start at 7pm.
Please set the quantity before clicking the Buy Now button.