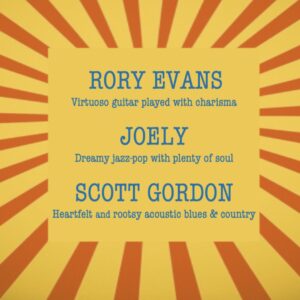 We are delighted to invite you to our second YMSA event with three stellar acts: Rory Evans, Joely and Scott Gordon
It takes place in The Old Magistrate's Court in The Guildhall, Abbey Close.
The event is FREE and for all ages. We encourage donations to help pay for the room hire and to split between artists.
There is a bar/cafe.
See the Facebook event for more details