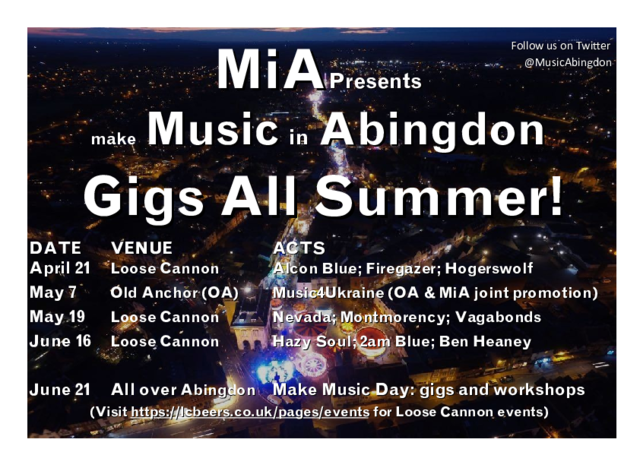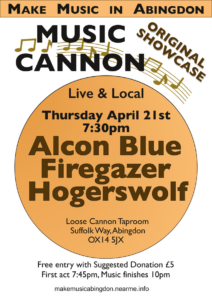 First event of Make Music in Abingdon's Summer of Music featuring:
Hogerswolf : Andy Hogger writes original folklore prog rock inspired songs. His second EP "Catrice & The Others Than They Are" is being launched on 29th April.
Alcon Blue : Brand new 4-piece funk/rock band, serving up soulful song-lead originals
Firegazer : Original alternative folk. Or in the words of Oxford's Nightshift magazine "Dark inventive folk". They have just released a new album New Beginnings which you can find on Spotify
Monthly showcase events will take place at the Loose Cannon Taproom on the 3rd Thursday of every month. These provide an opportunity for local performers to showcase their original or unusual covers to an attentive audience, and for local live music lovers to experience some new music. Doors open at 7:30pm with first act starting soon after, so please arrive early to catch all the performers. Entrance is free, but donations are encouraged to cover the expenses involved in putting on these events. Reservations can be made via the Loose Cannon Taproom web site.